Gardens & Landscaping – Partial Garden Landscaping Makeover
Partial garden landscape makeover in grounds of a large family house, Cobham, Surrey
Project Photo Gallery: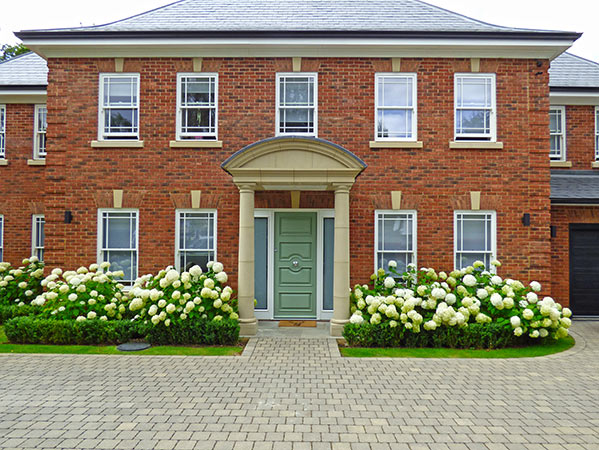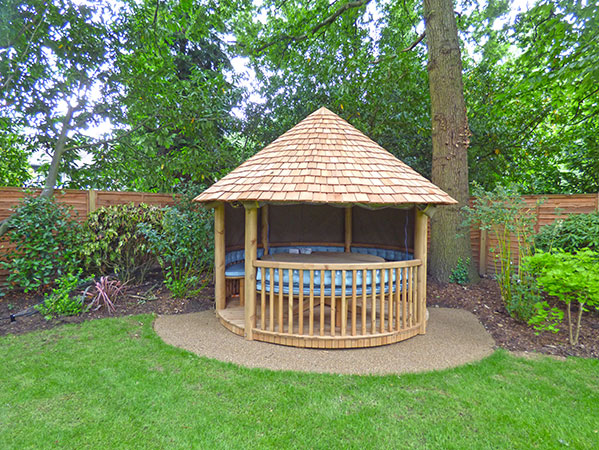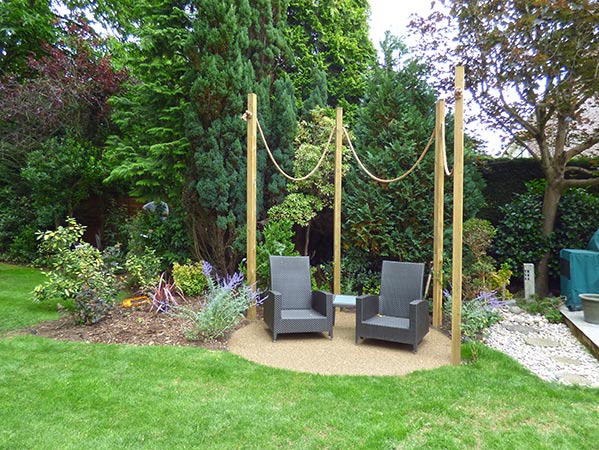 Brief:
We received specific instructions for a partial garden make-over: to install a patio for a high-end patio shelter; install circular bases for a summer house and separate seating area; remove a large hedge line and lay new lawn over part of the garden. The project also included new planting to the front and rear of the property with elements of general garden maintenance too.
Project:
We laid a full length patio at the rear of the house to accommodate the Biossun metal patio cover (see gallery above). Biossun produce high-end patio covers featuring LED lighting and automation options that our client really liked. We also added a resin-bound gravel sun terrace and base for the Julian Christian wooden garden building.
At one end of the garden we added a new swing set. A garden irrigation system was installed and we removed a large hedge from the middle of the garden. We then laid a new lawn where the hedge had been.
New planting at the front of the house and in the rear garden created a striking finishing touch to the partial garden makeover.
For a design consultation or FREE no obligation estimate – call 01306 611231 or send a message